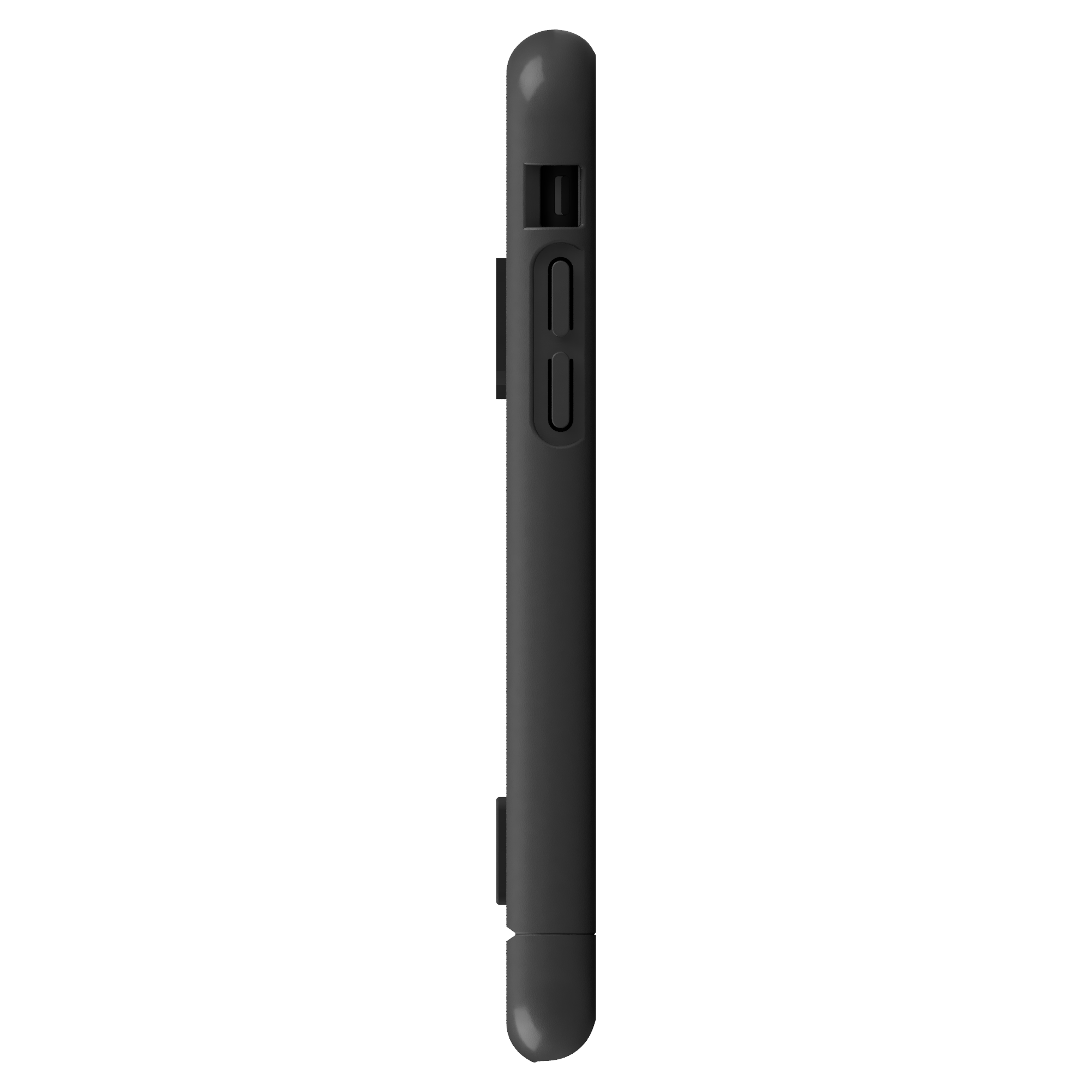 PNTHR Phone case
This client had access to a special, silver-based, antimicrobial plastic additive, and wanted to create a phone case for the iPhone 7 that would help mitigate the foul bouquet of bacteria that live on our phones.
I traced the awesome lines of the iPhone 7, using pass-through buttons to minimize changes to the silhouette, and a committed cutout on the bottom for the speakers and charging cable.
The bottom section snaps onto the base of the phone, locking it firmly in place.
When the phone slides out, it drags against the antimicrobial microfiber cloth lining the back and side surfaces, and because of the symmetry of the phone, the user can scrub clean and sanitize both sides. The clip, when fully opened, applies pressure to the rubber pad on the back, increasing pressure between the microfiber and the phone.
There's a lot going on here, in a very small number of moves.